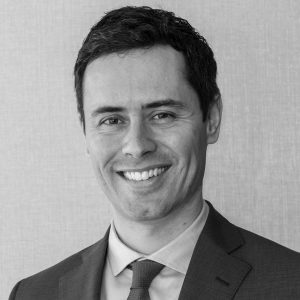 David Hodges
Director
David Hodges has extensive professional experience in law, media, and international relations. At CN Communications, he primarily works as Director of the Governor's STEM Scholars Program for the Research & Development Council of New Jersey.
Prior to his work at CN, David worked as an attorney at Winston & Strawn and counsel at Consumers-in-Motion, where he worked in antitrust and helped businesses in new, emerging, and international markets. David also spent two years working for Washington Post columnist Charles Krauthammer, served as a staffer on the American University International Law Review, and has been published in Commentary, National Journal, and the Ocean and Coastal Law Journal. David also worked with the Congressional leadership, where he developed and executed a comprehensive strategy for social media campaigns. David has traveled extensively through Europe and Israel, studied Arabic for two years in college, and speaks proficient French. He is a New York Leader of the Foreign Policy Initiative and has been admitted to the D.C. (active) and Maryland (inactive) bars.
David may be contacted at dhodges@cn-com.com.